This post is sponsored by Savings.com.
So Earth Day is coming up in April and I'm constantly striving to make better choices for my home and my family. Wrapping gifts has really gotten me thinking that there has to be a better way. Why not buy some fabric bags that are reusable over and over again? It's the gift in a gift! I was looking at Paper Mart's site and found these super cute polka dot organza bags that are 10% off and you get 30 of them.
Here are some other ways to package your gifts in a environmentally friendly way! For kitchen gifts wrap in kitchen towels. Giving a housewarming gift? Wrap it in a bathroom towel or a table cloth. If you're giving a baby gift wrap it in clothes, cloth diapers or sweet little baby towels. Once you figure out how to wrap them they will be the talk of the party. I even found a video showing you how to wrap presents using towels. This is such a great idea!

I even found some wider, round bags like the ones below.
If you'd like to buy some like the round flat bottom organza bags just simply order them here. While you are here
Paper Mart is also having a nice $25 Visa e-gift card giveaway. Just go here and enter! Just click the pic below.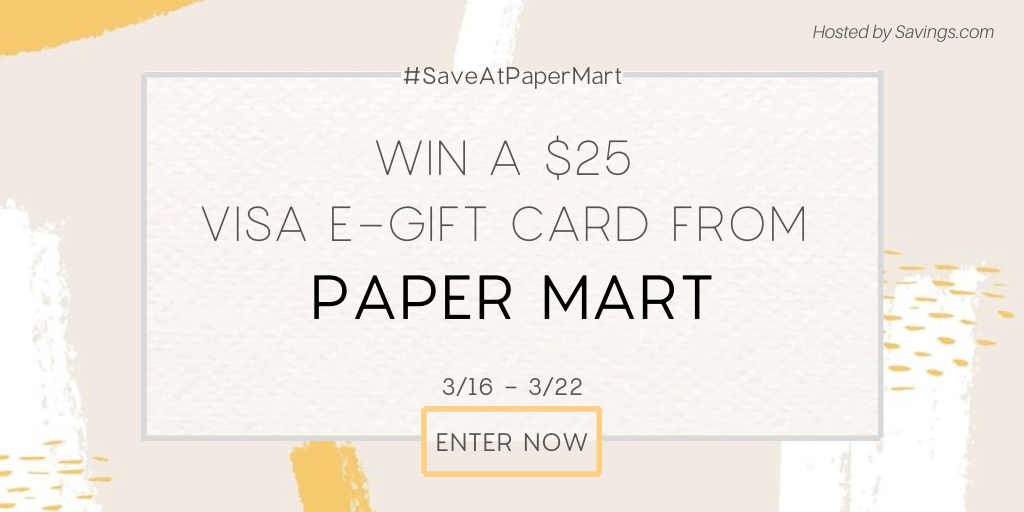 10% Off Organza Bags at Paper Mart Don't forget to use the promo code:
Promo Code: 10BAGS
Some exclusions apply.
Valid Through 3/22/20
Make sure you do that before you check out! You are going to want to save that 10%. It will help in times like this. What other ideas do you have for wrapping presents in reusable items? I'd love to hear them in a comment. Before you go follow us on pinterest, twitter and facebook. Then remember to sign up for our email list at the top of the page and get your free printables. Then check out our other reduce, reuse, recycle posts!
5 ways to reduce your carbon footprint
5 ways to incorporate natural cleaning into your routine
How to adopt a zero waste lifestyle.