Are you the crafty type? The kind that wants to make your own beautiful cards or would love to try? I've got some beautiful examples below that Shelly has done on her site. You won't be disappointed. Check out Shellie's work and get crafty making your own! Here's how you can make your own Christmas Cards.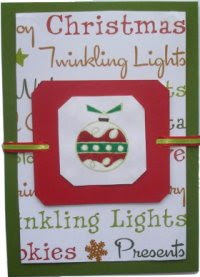 Christmas Tree Bauble Stamped Card

3 Hanging Bauble Ornaments Diamond handmade card

stamped Hanging Handmade Christmas Card

Giant Snowflake overlay Handmade Glitter Xmas Card
Christmas stickers for easy quick Handmade greeting Card

Embossed Christmas Card
Water color wash Handmade Christmas Card with Glitter cardstock

Large stamp JOY Christmas Card Very Easy to make.

Cute Winter Penguins Christmas Card For Kids Handmade Craft

Watercolor Rainbow Christmas hand painted card design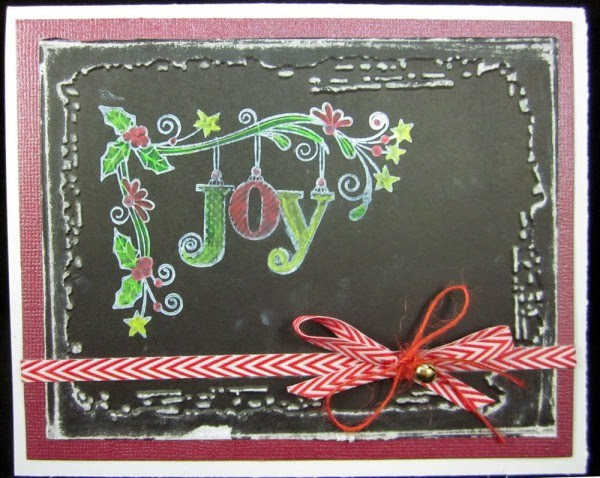 Free Hand Chalkboard Design Black Christmas card with chalk artwork.

Purple Onion design by Just one more card.com. Rudolph Cut out stamped card.
Rudolph Embellishments for a handmade Christmas card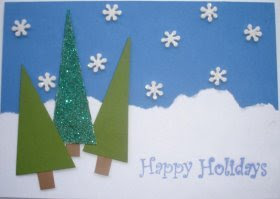 Simple snowflake winter scene easy handmade DIY Christmas Card
Glitter snowflake – Simple but elegant Christmas Card

Snowman Embellishment Card. Use snowflakes and stickers to make this DIY Christmas Card

Christmas Sentiments Handmade Card

Masculine Christmas card in non traditional colors.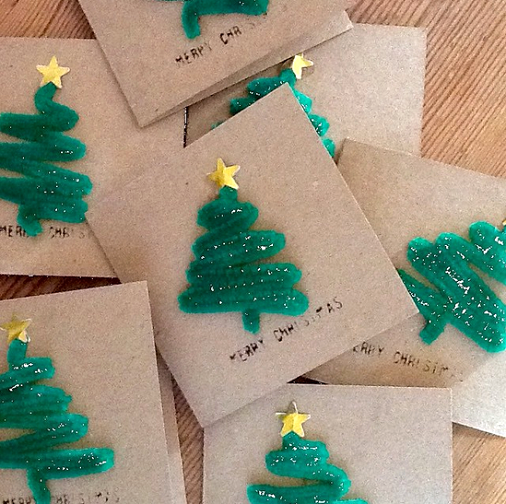 Pipecleaner dimensional Christmas card for Kids

Silver Foil JOY Handmade Christmas Card
Layered Scrapbook Chalk handmade Xmas Card

Candy circles Christmas card design.

Word tree Christmas Card

Trees and Buttons Christmas Card
Stamping Christmas Card Tutorial

Gingerbread man stamped Handmade Card

Hand stitched Angel Christmas Card Project

Snowman stamp Christmas Holiday Card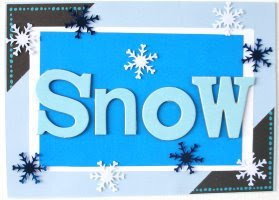 Snow Card Stock Letter Handmade Card
There are so many cute ones! Which ones are your favorite? I love the penguins, the trees and the snowman! Do you like to do handmade items? Check out my
homemade gifts
! Don't forget to follow us on
facebook
and
pinterest
to see more of our fun gifts!