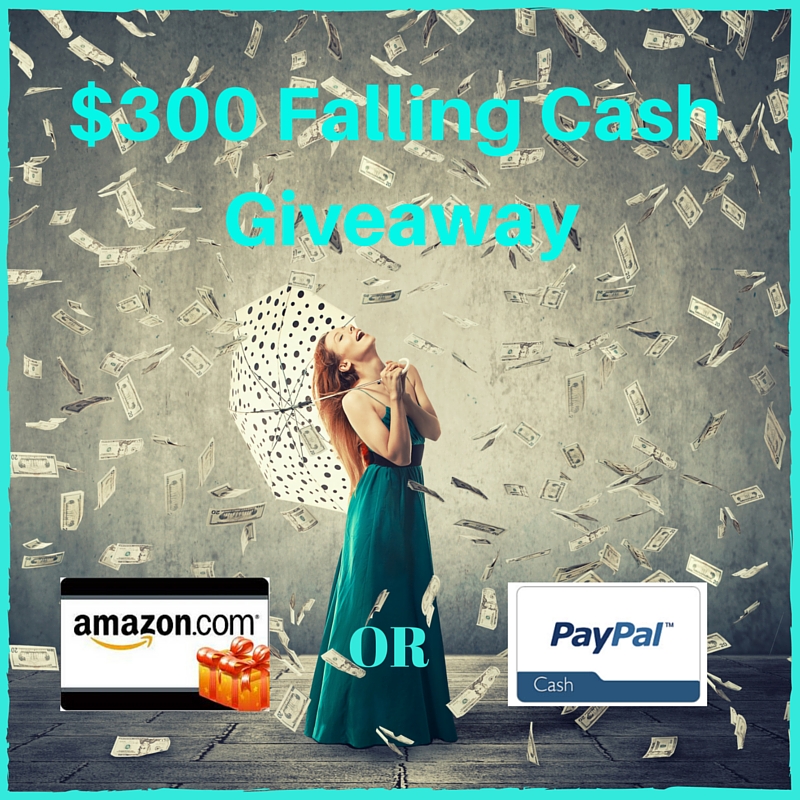 This time of year is when we start needing to make sure we've put some money back towards the upcoming holidays. Why not win it from us bloggers? Then let Christmas be a fun memory to come that you're not stressed over!
Fall is here! I love the idea of having a Falling Cash Giveaway to celebrate Autumn, how about you? A group of fabulous bloggers have come together to bring you this blogger sponsored event! One lucky reader will win their choice of a $300 Amazon Gift Card or Code OR PayPal Cash! The bloggers that have donated towards the cost of this giveaway will be found on the Rafflecopter with their entry options.
This giveaway is open WorldWide and ends October 7, 2015 at 11:59 PM EST.
Enter on the Rafflecopter below: