This post brought to you by STOLI® Vodka. All opinions are 100% mine.
We are huge lemonade fans at out house. There are lemonade pitchers in our fridge weekly. I wish I could take the credit of adding vodak to lemonade. What a yummy refreshing beverage that is. Pairing the Stoli vodka with the yummy sweet and tartness of lemonade makes a very tasty drink. Just add an umbrella! But I didn't think of it. Stoli gave me the idea after I had a lemon drop out with friends. Make sure you look up the Stoli events that are taking place all over the country. Check out the Stoli 100 days to squeeze lemonade video.
Then see if you can find their Stoli lemonade truck
or their Stoli Event Swag.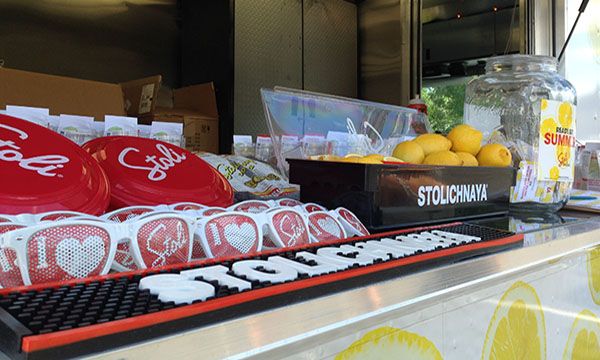 They also have a fun 300 managed bar nights that Stoli is hosting too! Make sure you check that out. Want to make your own Stoli Lemonade? Here's the recipe. It's a simple recipe that wouldn't not be difficult to remember. It is 2 parts Stoli Vodka to 4 parts lemonade. Fill a mason jar with ice and a straw and enjoy during this hot summer weather. This would be so refreshing while out at the beach. Check them out and follow them to squeeze the most out of summer: Follow Stoli on Twitter Instagram Join Stoli on Facebook
Where would you like to have a Stoli Lemonade with your friends?