This post brought to you by Organic Choice. All opinions are 100% mine.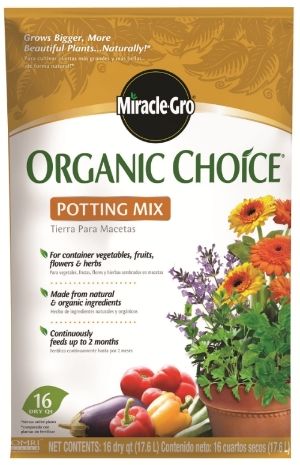 I love to garden. It gives me such pride to provide food for my family. My daughter does it with me so it's fun for her too. Making sure it's organic is another priority of mine. Using Organic Choice is one great way to do this. I've actually seen on pinterest a way to grow a salad by getting a bag of Organic Choice potting soil and cutting strips in the bag and planting your salad greens. Then you let the salad grow up through the bag. No weeds, no mess. I'm going to do that this year and put it in my wheel barrow as a garden art fixture and food growing device. I'm so excited.
Once I saw that picture on Pinterest it's simply amazed me. How simple that will be for us to grow a nice salad bed without much fuss. We eat a lot of salads during the summer. I'm thinking of making a salad with dried cranberries, toasted pine nuts, carrots, spinach, lettuce and grapes. I look forward to gardening and summer time is great for gardening this way. The fact that I know I can go out and purchase the Organic Choice Garden soil to grow it in makes me happy. I'm all about trying to make a softer footprint on the environment. Using no pesticides makes gardening interesting. But knowing you're not hurting the environment around you makes it even better. We used to have so many bees in our yard. Now we hardly have any. I think it's a direct result of using pesticides. Anything organic is always better for the environment and for your family. Go get your Organic Choice potting soil and make yourself a garden of salad greens. Have you thought about how your garden will be this year? Does it change like mine does?