This post brought to you by Gro-ables. All opinions are 100% mine.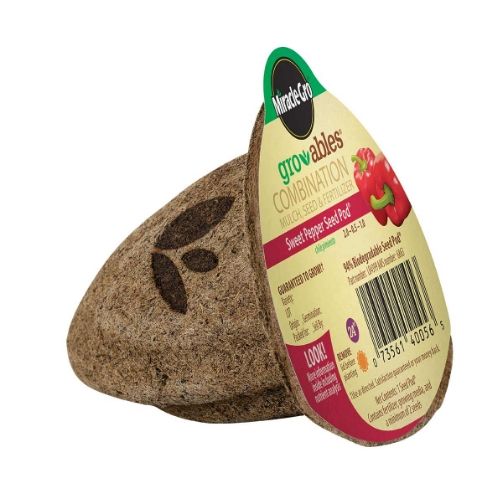 I'm excited to try the new Gro-ables. They are from Miracle Gro and they are seed pods to start a new gardener off in the right way. If you follow the instructions you can not mess this little garden up! When you are new to gardening you have no idea where to start. This is the perfect place to start. It starts you small and allows you to take care of the little seed pods and grow them until they become plants. Then you can use them to cook with. Check out this video about them below.
I'm excited to try the cherry tomato plant. We eat a ton of tomatoes on salads and in recipes in the summer. We wait so impatiently for them to come in. With these seed pods we could start them earlier inside and eat them sooner. That's exciting to me!
If I could make a recipe using the cherry tomatoes it would probably be a cherry tomato and mozzerella salad. Using a diced cucumber, 40 cherry tomatoes halved, 1/4 red onion diced, 2 tbs red wine vinegar, 1/8 cup olive oil, mozzerella to taste, salt and pepper to taste and 1 tsp sugar. Then mix it together and let the flavors meld in the fridge. Serve after marinating together 2 hours. I miss this salad in the winter! I wait all winter to get my garden up and going. Using something like the Gro-ables helps the new gardeners learn what it takes to grow your own vegetables. It takes the guesswork out of gardening. You can not fail at this small container like gardening as long as you follow the instructions and the instructions are so easy to do. They are inexpensive too. Only $1.49 and up so you can learn to grow inexpensive vegetables in no time. Check them out and let me know how amazing your garden grew!