One of the many things about blogging I love is making new friends  and violating…I mean exploring new blogs.  This week I got to work with 4 other great ladies and visit their blogs from my Mission Giveaway Group. It's a great way to experience what everyone else is up to and I wanted to share some of their articles with you.
Leslie from Modern Christian Homemaker shared her Caprese Salad on a stick. Boy does it ever sound delicious.  I just love the picture.
Amber (that's me) from Living At The Whitehead's Zoo is sharing my newest family approved recipe.  This recipe will have you  putting a meal on the table in 20 minutes or less.
Jenn from Coupon Queen That $aves the Green has some awesome deals you should definitely drop in and check out the savings.  Today she's sharing a yummy Watergate Salad Recipe.  I can't wait to make it.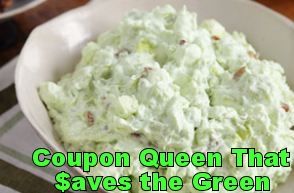 Thanks for hopping around with us today.  Have a great weekend!